Bring Your Own Device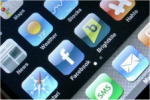 Over the past year or so, corporate IT departments have been grappling with the thorny issue of what to do about staff providing their own equipment for work. It started with employees buying their own mobile handset to replace a basic company-provided one but has now evolved to include iPhones, iPads, BlackBerrys and more. As the UK telephony manager for an engineering company my approach to this has been clear: use your own handset by all means but don't expect any support from IT or even the service provider if it wasn't supplied for their network. Apart from support, there are others issues too such as what happens if it's lost, stolen or gets damaged; what about warranty; who will ensure that data is securely held, etc.
And then we come to the questions "how do I connect it to the corporate WiFi network?", "can I connect it to my work e-mail?", "how do I stop my private Internet browsing going through the corporate web filter", and so on.
Gone are the days of rigid company standards, a one-size-fits-all policy and the knowledge that everything is under control. Today, IT departments need to understand what devices are trying to connect to their networks, so they can provide convenient, secure access to those that are authorized, including personal iPads, other tablets and smartphones.
Cost Models
There is no one single solution that will fit every business but the idea that employees and business share the cost is emerging as the only practical way forward. Splitting up who pays for the calls is another problem area but one that leads inevitably to having shared flat-rate contracts that include voice, SMS and data.
I am currently involved in a process to develop a cost model for BYOD and I'll have more to say soon.
Links