MY WEBSITES
I have created a number of web sites, many for internal use at work so they're not accessible from the Internet. However, I have designed and written some public ones too.
WYBUNBURY NEWS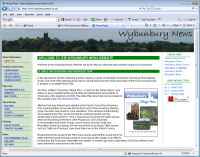 This site provided information about what was going on in Wybunbury, Cheshire. It covered a number of social groups including the churchyard renovation group, play area, Scouts, church and village hall. Now defunct.
12TH SOUTH WEST CHESHIRE SCOUT GROUP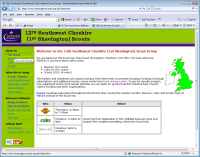 A web site all about the 12th South West Cheshire (1st Shavington) Scouts with news about forthcoming events for all three units. There's also a reference section covering maps and directions to frequently used camp sites, badge positions, local village news and the year's charity.
REXX RESOURCES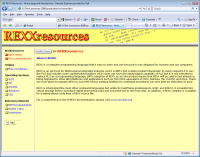 REXX is a programming language developed by Mike Cowlishaw at IBM. This site provides information about the various implementations and has a reference section and masterclass.
CARBON CONSCIENCE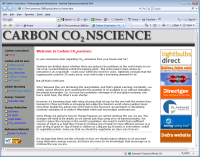 Carbon is a big issue at the moment. This site contains all sorts of information about carbon, energy, electricity generation and more.