CHOOSING A SECOND DSLR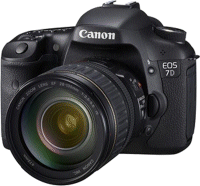 I have enjoyed using my Canon 50D but was interested in doing some HD video and having a second body so that I could avoid changing lenses in adverse conditions. After deliberating for a while and checking out what was available, and what I could justify, I settled on the 7D. I bought it as an import via Portus Digital and saved a considerable amount. I was a little wary of doing this but the only difference was that there was no English user guide (buy a non-Canon guide), the charger is a US-type (buy a US-UK adapter) and the initial menu settings were in Japanese (eek!). Since my japanese isn't what it used to be, I followed an online PDF version of the user guide, switched the menus to English and was ready to go.
Like the 50D, the 7D has an alloy body but it's slightly larger than the 50D, though you wouldn't be able to tell this unless they were side by side. The 7D shoots at up to 8fps which I find useful and has lots of new features that you can read about on any of the popular review sites or at Canon. The picture quality is first class and, together with the predictive focusing capability, makes taking photographs a pleasure.

I bought Andy Stansfield's Canon EOS 7D (An Expanded Guide), which provides a good introduction into the 7D's capabilities.
And now a Canon 7D2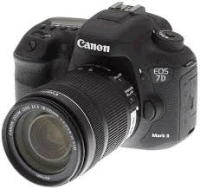 I now have a Canon 7D2 and my other bodies have all been relegated; the 50D I no longer use and the 7D is now my second or backup camera when I go on holiday.
There's a third party handbook to go with the 7D2 but not by the same author as the 7D.